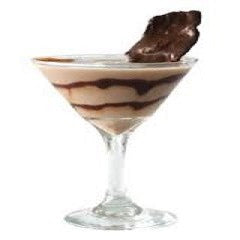 ---
Ingredients:
2 cups Cortes ground chocolate

1/4 cup water

1 tsp ground ginger

1 tsp ground orange peel

1 cup vodka

2 cups ice

Ground cinnamon

Cinnamon sticks
Procedure:
Add the cortes chocolate to the water and mix until its diluted, add the cream of coconut while mixing, add ginger and orange peel. In a mixer add the chocolate mix, vodka and ice and mix until blended. Serve in a martini glass and top with ground cinnamon and garnish with cinnamon stick.
---
Share this Product
---
More from this collection
Liquid error (layout/theme line 443): Could not find asset snippets/spurit_uev-theme-snippet.liquid