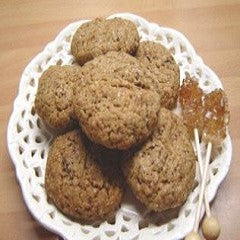 Coffee Macadamia Cookies Recipe
---
Ingredients:
16 tbsp butter, softened
1 1/4 cup sugar
2 eggs 
1/4 cup strained coffee
1 tsp vanilla extract
4 cups wheat flour 
4 tsp baking soda 
1 cup macadamia nuts
Procedure:
Preheat oven to 350 degrees. Mix the butter, sugar, eggs and beat until creamy. Add coffee, vanilla, flour and the baking soda, macadamia nuts and mix. Shape each tbsp of dough into a ball. Arrange them on a greased baking sheet, 1 inch apart. Bake for 8 to 10 minutes.
---
Share this Product
---
More from this collection
Liquid error (layout/theme line 443): Could not find asset snippets/spurit_uev-theme-snippet.liquid