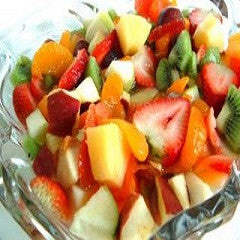 ---
Ingredients:
1 ripe papaya 
2 medium ripe mangoes 
1 small ripe pineapple 
1/2 cup fresh lemon juice 
4 tbsp honey 
1 lb puerto rican white cheese, cut into small pieces 
Fresh mint sprigs
Procedure:
Peel the fruit and cut it into chunks. Combine the lemon juice and honey, pour over the fruit. Toss well and garnish with mint.
---
Share this Product
---
More from this collection
Liquid error (layout/theme line 443): Could not find asset snippets/spurit_uev-theme-snippet.liquid