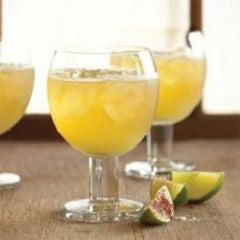 ---
Ingredients:
1 cup sugar
1 cup water
1 cup lemon juice
1/2 cup grapefruit juice
1 bottle lager beer
Lemon slice, for garnish
Whole cloves, for garnish
Procedure:
Combine sugar and water in a saucepan. Bring to a boil. Remove from heat, cover, and let stand 5 minutes. Cool syrup. Mix syrup, lemon and grapefruit juice. Pour into a punch bowl over ice. Add beer. Float lemon slices studded with cloves on top.
---
Share this Product
---
More from this collection
Liquid error (layout/theme line 443): Could not find asset snippets/spurit_uev-theme-snippet.liquid