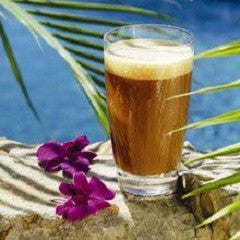 ---
Ingredients:
14 oz condensed milk 
12 oz malta, well chilled
Procedure:
For each drink, add 1-2 oz sweetened condensed milk in a tall glass. Add 2 oz. malta and stir gently until well-blended. Top off with more Malta and a few ice cubes. More milk makes a lighter sweeter drink, less milk makes a darker less sweet drink.
---
Share this Product
---
More from this collection
Liquid error (layout/theme line 443): Could not find asset snippets/spurit_uev-theme-snippet.liquid