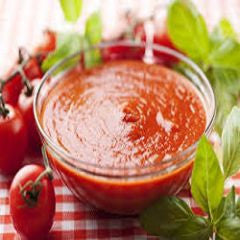 ---
Ingredients:
6 garlic cloves, mashed

1 can tomato sauce

2 tbsp tomato paste, for thickness 

3 tbsp 

olive oil

1/2 tbsp lemon juice
Procedure:
Mash up the Garlic really well. Heat up olive oil in a sauce pan and let garlic simmer for a few minutes. Add the tomato sauce and mix in the tomato paste to desired thickness. Mix in the lemon juice. Let it cool and use as a dip for tostones.
---
Share this Product
---
More from this collection
Liquid error (layout/theme line 443): Could not find asset snippets/spurit_uev-theme-snippet.liquid