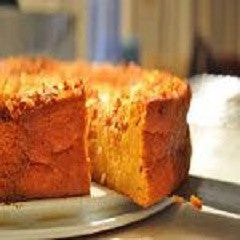 ---
Ingredients:
1 lb mameya sweet potatoes, boiled and mashed 
1/2 cup brown sugar
1/4 cup flour
1/4 cup milk
1 tbsp butter melted
1 egg lightly beaten 
1 tsp ground cinnamon
1 tsp ground ginger
1/4 tsp salt
Procedure:
Preheat oven to 350 °.  Mix all ingredient until well blended. Spread the mixture into a greased baking dish 13x9 inch and bake for 30 min or until heated through.
---
Share this Product
---
More from this collection
Liquid error (layout/theme line 443): Could not find asset snippets/spurit_uev-theme-snippet.liquid