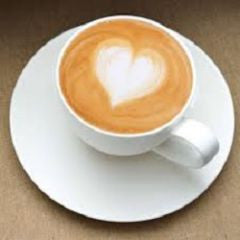 ---
Ingredients:
1 shot brewed espresso
1.5 oz coconut-flavored syrup 
1/2 cup milk
1 pinch ground cinnamon
Procedure:
Stir espresso and coconut syrup together in a mug. Heat milk in a saucepan over medium-low heat until just beginning to boil, about 5 minutes, stir warm milk into espresso mixture. Sprinkle latte with cinnamon.
---
Share this Product
---
More from this collection
Liquid error (layout/theme line 443): Could not find asset snippets/spurit_uev-theme-snippet.liquid