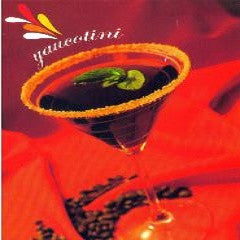 ---
Ingredients:
4oz prepared yaucono intant coffee
6oz vodka
2 tbsp brown sugar
2oz honey
Splash of dry vermouth
Splash of hazelnut liqueur
Mint leaves
Procedure:
Decor the martini glasses with brown sugar on the rims and refrigerate for a few hours. Mix on a shaker the coffee, vodka, honey, vermouth and hazelnut liqueur and serve on the martini glasses. Decorate with mint leaves.
---
Share this Product
---
More from this collection
Liquid error (layout/theme line 443): Could not find asset snippets/spurit_uev-theme-snippet.liquid