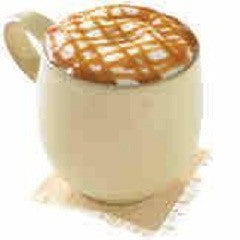 Alto Grande Caramel Recipe
---
Ingredients:
1 tsp sugar 

8oz cold alto grande coffee 

4oz caramel ice cream 

2 tsp dark rum (optional)

Whipped cream 

1tsp nut pieces 

1 red cherry 

1 rose leaf
Procedure:
In a blender mix the coffee with the ice cream, the sugar and the rum. Pour the ingredients in a pretty glass. Add whipped cream and the nuts. In the center put a red cherry and rose leaf to decorate.
---
Share this Product
---
More from this collection
Liquid error (layout/theme line 443): Could not find asset snippets/spurit_uev-theme-snippet.liquid