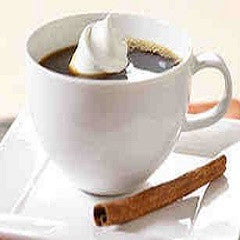 Alto Grande Different Recipe
---
Ingredients:
1/2 oz cognac 
1/2 oz coffee liquor
1/2 oz dark rum 
1 cup hot alto grande
1 tsp chantilly cream 
Cinnamon powder
Ginger powder
Procedure:
In a pot mix cognac, coffee liquor and the rum at medium heat. Pour the mix in a high glass. Add the hot coffee. Top with chantilly cream, cinnamon and ginger powder. Serve immediately.
---
Share this Product
---
More from this collection
Liquid error (layout/theme line 443): Could not find asset snippets/spurit_uev-theme-snippet.liquid