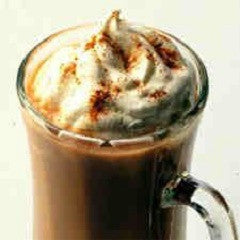 Alto Grande Dreamer Recipe
---
Ingredients:
1/2 cup hot alto grande coffee

1/2 tsp sugar

1 tsp vanilla 

1/8 tsp cinnamon

1 pinch clover powder 

1 pinch ground nutmeg 

1/2oz rum or brandy
1 egg yolk 

1/2 cup hot evaporated milk

Whipped cream
Procedure:
In a blender pour sugar, vanilla, cinnamon, clove, nutmeg, liquor and the egg yolk. Mix thoroughly. Add the milk slowly. Pour in a glass or high glass. Cover with the whipped cream. Placing the glass sideways add the coffee slowly so that it may fill it.
---
Share this Product
---
More from this collection
Liquid error (layout/theme line 443): Could not find asset snippets/spurit_uev-theme-snippet.liquid