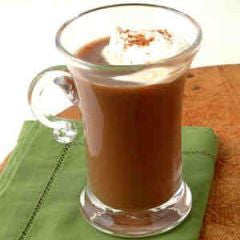 ---
Ingredients:
1/2 cup sweet cream
1/4 cup sugar 
1 cup alto grande coffee
1/2 cup pure cacao 
Ground nutmeg to taste
Cinnamon powder to taste
Piece of orange
Procedure:
In a pot add sweet cream and sugar on medium, without moving them, until caramel appears. In the blender pour the black coffee, cacao, nutmeg and cinnamon. Mix thoroughly. Add sweet cream caramel to the blender mix and mix. Serve in a high glass and decorate with an orange piece.
---
Share this Product
---
More from this collection
Liquid error (layout/theme line 443): Could not find asset snippets/spurit_uev-theme-snippet.liquid