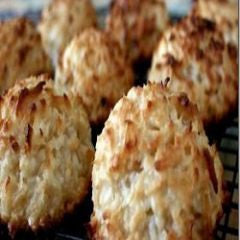 ---
Ingredients:
2 cups grated coconut

1 1/2 cups brown sugar

1 cup water
Procedure:
Combine the coconut and water in a medium pot. Bring to a boil. Add the brown sugar and stir. Cook on low heat until the sugar melts and the texture is thick and very sticky. Drop by tablespoons on a greased cookie sheet or on a cookie sheet covered with wax paper or parchment. Let the cookies cool down.
---
Share this Product
---
More from this collection
Liquid error (layout/theme line 443): Could not find asset snippets/spurit_uev-theme-snippet.liquid