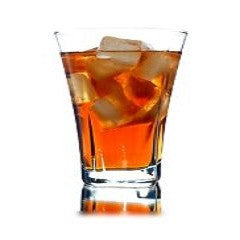 ---
Ingredients:
2 tsp superfine sugar 
1 tsp instant coffee 
1 tbsp water 
1 egg white 
1 oz rum 
Ginger ale, chilled
Procedure:
Combine sugar, instant coffee, water and egg white in small shaker. Shake until coffee and sugar are dissolved. Stir in rum. Pour over ice cubes in tall glass, top glass with ginger ale and stir.
---
Share this Product
---
More from this collection
Liquid error (layout/theme line 443): Could not find asset snippets/spurit_uev-theme-snippet.liquid