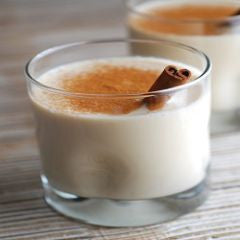 ---
Ingredients:
1 cans coconut cream 

1 can condensed milk 

1 can evaporated milk 

1/2 cup Rum 

1 tsp vanilla extract

1/4 tsp cinnamon

1/4 tsp nutmeg
Procedure:
Coquito is a Christmas tradition in the Caribbean much like Eggnog in the United States of America and elsewhere. Gradually add and blend in all ingredients. Refrigerate. Serve very cold, preferably without ice in small wine cups.
---
Share this Product
---
More from this collection
Liquid error (layout/theme line 443): Could not find asset snippets/spurit_uev-theme-snippet.liquid