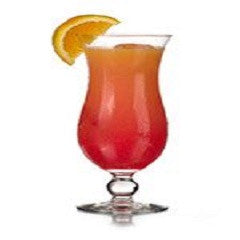 Florida Tropical Storm Recipe
---
Ingredients:
12 oz v8 strawberry-kiwi
1 oz captain morgan spiced rum 
1 oz bacardi limon 
1 oz dekuypur peach schnapps
Procedure:
Place all ingredients in a blender with a fist full of ice and blend until thick (frozen). Serve in 2 frozen mugs. Sprinkle a dash of grenadine over the top for color garnish with a large strawberry and a slice of Kiwi fruit (peeled).
---
Share this Product
---
More from this collection
Liquid error (layout/theme line 443): Could not find asset snippets/spurit_uev-theme-snippet.liquid